IWantToMakeATVshow.com is a site dedicated to people who want to turn their TV show idea into a pitchable television show that the broadcasters want to see.
Do you watch TV and think, "I have a better idea than that"? Would you like to see your idea turned into an actual show on TV but are unsure where to start? This one of a kind site will provide you with valuable information that can assist you.
We start at the beginning of the creative process. You've had an idea for a show, but now what?
We take you back before the writing even begins, building a foundation to make the work easier. Then we help you define your show, take you through story and character development, teach you to build strong pitches with innovative follow up techniques and how to get the decision makers to take your calls.
But selling a show isn't only about that…
We also teach about mistakes to avoid, how to act like a pro, legal issues, how to stay motivated, how to develop the relationships you'll need and many, many other topics to help you succeed!
Our hosts are long time friends Todd and Keith.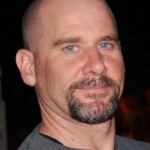 Todd has spent the last 20 years in sales and marketing for major companies such as AT&T and Microsoft. Over the years Todd has met with, pitched and sold to companies all over North America.
Todd has worked with Keith on the early stages of his shows. His love of numbers and black and white views bring the flip side to Keith's creativity.
Todd lives in sunny Florida with his wife and 2 children.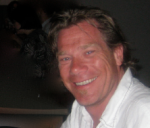 10 years ago Keith had a silly idea for a Reality TV show. Although he had already worked in the TV industry for 10+ years he had no idea how to develop or pitch a show.
So he spent thousands of dollars to attend festivals and pitched his idea to anyone who would listen. Slowly (and expensively) he learned what the Broadcast Executives want to hear in a pitch.
When Keith finally gave his newly revised pitch at the Banff Television Festival he had five production companies wanting to option it and got a call from the biggest agency in Los Angeles.
He developed it further with a production company and they got nearly $100,000 from a major US Broadcaster to develop the show! Since then he has had seven shows optioned and three put into development.
Keith continues to work with major production companies and Broadcasters developing shows both for Canada and the US and is represented by CAA in Los Angeles.
Keith lives in Toronto with his wife and motorcycle.