Develop Your Idea Into a TV Show The Execs Want To See!
Do you watch TV and think; "I have a better idea than that"? Would you like to see your idea turned into an actual show on TV but are unsure where to start? Do you want to know the answer to "What does it take to create a pitch-able product?"
If so, this Membership Site is for you!
My Name is Keith and I've spent tens of thousands of dollars developing and marketing my first show idea with no understanding of where I was in the process.
I shot an expensive Sizzle Reel, made lavish brochures, and spent money to pitch my show at events when it was nowhere near ready to pitch!
I've spent the money, I've spent the time, and I've learned so much from my mistakes that I now do Development work for the same companies I was pitching all those years ago!
 Here's what my first show pitch cost me.
Time Invested = 5 years
Events = $6,500+ (I was unprepared foe all but one of them!)
Promo materials = $3,500+ (this is way too much by the way)
Sizzle Reel = $30,000!!!
Blown meetings = 4 (one with a multi-millionaire who wanted to fund my show before I blew the meeting)
Bottom line – that is WAY too much time and money to spend on a show idea
I can now take an idea and have it ready to pitch in 3 months instead of years.
I will spend less than a few hundred dollars on promo materials.
Yes you read correctly!! The lessons I've learned have taken the years down to months. The tens of thousands of dollars down to hundreds. 
And this is what I will share with you on the site.
It used to take me a month to hone my One Sheets.  Most times I felt like I was lost in the desert. With the successful system I now use I can bang out a concise and catchy in One Sheet in hours!
The goal of this site is to prevent you from making the same mistakes I did, to prevent you from wasting time and thousands of dollars, and to teach you to develop your idea into a show the Execs want to see.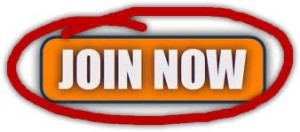 What Do I Get? 
Membership in IWantToMakeATVShow.com includes: a half hour one-on-one consulting about YOUR show with Keith (for a limited time), access to the entire site, forums, detailed lessons, videos, audio, downloadable forms and templates, industry resources, and tutorials on the following:
Motivations and Expectations
"Hollywood will be mine!"
Prep
"Before you write the best show ever you might wanna…"
Writing
"But I thought in Reality TV you just rolled the cameras and waited for the cash to roll in."
Character development – Who's this about?
Setting – Where are they and why does it matter?
Story – What happens from episode to episode?
Legal
Or as we like to call it, "Covering Your Ass"
Money & Business
Don't let the saying "There's a sucker born every minute" refer to you
Borrowing  – how to do it without losing all your friends
Options – what happens when a Production Company wants to take your show to the Broadcasters?
Credits – how this works and what you can expect
Fees – how this works and what you can expect
Attaching Directors/Producers – this doesn't do what you think it does
Building your Pitches
Logline – this starts everything!
Elevator Pitch – "You have 30 seconds. Impress me."
Meeting Pitch – the Grand Poobah of all pitches
Promo Material
What you need, why you need it, and what it does.
Business cards – how to create a card that works
One Sheet – the biggest weapon in your sales arsenal
Follow up material – how to follow up without being annoying
Events
"I just spent $1500 to go to an event. Now what?"
Prep for events – Setting objectives, expectations, and prepping for success
What to do once you're there – "How do I compete with all these people?"
Networking – It's not who you know. It's who knows you.
Pitching – How to separate yourself from the pack
Follow up – How to ensure your follow up note gets noticed
Representation
"Do I need a manager or an agent or both? And what do they do anyways?"
Agents – What they do and what they take
Managers – What they do and what they take
Meetings
"How to get them, what to do in them, and when to get the hell out so you don't screw it all up."
On the street – "What do I do if I run into an Exec in a social setting?"
At events – "How do I start building relationships with Execs?"
Pitfalls, Landmines, & Mistakes to Avoid
"And that's when I said…"
There are also full-length interviews with Development Executives and Industry Professionals, tutorials on how TV Show Production works, Definitions and Job Descriptions on Who Does What, and much much more…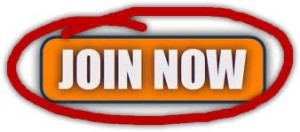 How Do I Know This Site is Right For Me and My Show?
If you answer "NO" to any of these questions this site can help you.
Do you know what Broadcasters and Production Companies look for in a TV show?
Can you write a compelling One Sheet for your show in less than a day?
Do you know how to work smarter today so tomorrow's work is easier?
Do you know how to write one single sentence that summarizes your entire show?
Do you know when you should never, ever, ever pitch?
Do you know what promotional materials to spend your money on to get the best return for your investment? And do you know how much you should spend?
Can you describe your show's genre, setting, storylines, and characters in a succinct manner that won't have the Executives looking at their watches?
Do you know how to meet the decision makers AND make a favorable and memorable impression on them?
If you answered "NO" to any of these questions we have the answers.
AND we have the answer to the two biggest questions that can stand in the way of you building a winning show:
"What do I need to do?"
and
"What order do I need to do it in?"
 
Members Only

As a member you also get:
Audio with detailed instructions how to build your show and your promotional materials to make you stand out from the crowd.
Video interviews with real people who've been where you are right now.
Becoming a member gives you immediate access to ALL areas of the website. IWantToMakeATVShow.com is a subscription based website which means we continue to add new content for our members.
Become a member for a month, two months or a year. The pace you work at is up to you and you can cancel anytime you like.

With your first month's membership you get ½ an hour one-on-one phone consultation with Keith – a $75 value – to discuss the development of YOUR show!!
Get to the Decision Makers
There are lots of talented hardworking people with great show ideas that don't know how to get in front of the decision-making Executives. We'll show you how to get rewarded for your hard work.
What to do When You Get There
It doesn't matter how good your show is if you don't have the correct tools or know the correct information. This website teaches you what you need to know before you get in front of the Decision Makers.
So What's The Catch?
There is no catch. There is no risk. If you sign up and feel the Memebership is not for you, you can cancel at anytime.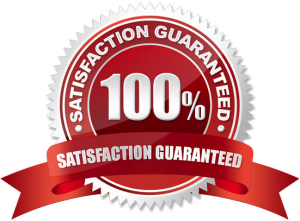 Considering events range from $100's to $1,000's each, most how-to books sell for $20 to $40 per book, and quality consultants charge $100's per hour, this all-inclusive site is the first step to saving you money as you develop your raw idea into a bona fide well developed and pitch-able TV show.
People get new shows made all the time!
Come see how they do it.