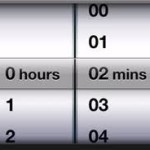 A friend of mine sent me a cut of the Teaser for a new show he is developing, and it's great! But at 6 minutes, it's too long.
An Exec doesn't watch your Teaser for entertainment. They watch it to see if there is a show in there somewhere, and if you can't show them what they're looking for in 2 minutes you've lost them.
The purpose of the Teaser is to tease – when they are done watching they should want to see more.
Keep this in mind: at this point in your relationship with practically anyone you're pitching,you are not yet considered important (sorry to be so blunt). This means if anything comes up while they're watching your Teaser they're gone. If their phone rings they're going to take the call, and they're not going to hang up the phone and hit play again. They've already moved on. It's not personal. They're just busy.
The thing that's too bad is my friends Teaser is really, really good. And the idea for the show is really good too. So good, in fact, that I sent it to my agent in LA.
Guess what…he won't watch it. Says it's too long.
It's a great idea with a great Teaser and the guy who can put it into the right hands to get it made won't even look at it because he doesn't have time to risk losing 6 minutes of his day.
It might seem harsh, or arrogant, or a variety of other things but it's a cold hard fact and the people who get shows made don't seem to be changing the way things are done.
Consider this: 2 years ago my agent in Los Angeles asked me to put together a new demo reel of myself in front of the camera. He said to make it 3 or 4 minutes long. I spent $500 to get a great demo cut and sent it to him, but after weeks of me calling and emailing he still hadn't watched it. I finally decided to go to LA and sit in front of him to make him watch it. Yes. I had to travel from Vancouver to Los Angeles just to get a guy who already works for me to watch something he had asked me to prepare for him.
You can see the chance of these people watching a 6 minute Teaser when they don't even know you are pretty small. However, there is still a place for the longer cut as an in-depth follow up for when the Exec asks for more tape, but to start, brevity is key.
So keep your Teasers to 2 minutes or less, or the only time you'll be wasting is your own.